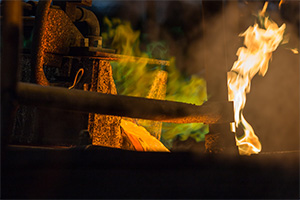 m Lego produces and sells high quality copper alloys as semi-finished products : round bars, flats, profiles and various sections.

Family-run business called Etablissements Maurice LEGO since its creation in 1894
In January 2011, the company was acquired by the AUREA group specialized in regeneration and recycling.
m Lego products are used in very diversified applications: Automotive, Aerospace, Connector industry, Electric, Welding, Luxury applications, Power Generation, Marine and Defense.

Our alloys' quality enables us to meet every clients' requirements : mechanical resistance, corrosion resistance, machinability, electrical and thermical conductivity.
Flexibility and reactivity enable m Lego to occupy a prominent place in the French and worldwide market for copper alloys. Thanks to its selling and distribution network operating on the five continents, m Lego continues to strengthen its international presence, in Europe and overseas. In 2010, m Lego achieved 50% of its turnover abroad.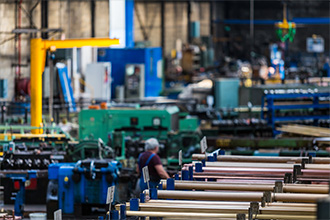 m Lego key figures :
110 employees
A capacity of 20,000 T/year
Turnover : 35 M€

Head office and production site are located
in France, in the Western Loire region,
near Le Mans ( France)